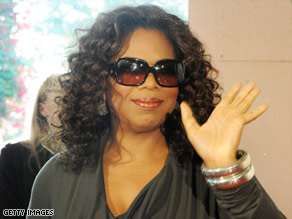 A homeless man in New York City happened to be in the right place at the right time last weekend.  He ran into Oprah and guess what she hooked him up with?
Oprah Winfrey, in town for Glamour magazine's 2010 Women of the Year awards Monday night was photographed as she was leaving the SoHo House in the Meatpacking District when she came across the man panhandling outside.
According to TMZ, she had her driver stop the car and handed the man five $20 bills.  Ok, nice…but that's like me giving a homeless person a dime!
Comments
More From 98.7 AMP Radio - More Hit Music Every Hour