Award season has arrived  and actresses have a very important decision to make regarding how to display themselves on the red carpet: cleavage or no cleavage?  That singular choice can set the tone for the entire night's festivities. Are you sultry and sexy or modest and conservative. It changes how you walk, talk, interview and even stand on stage.  The experts have sorted through the red carpet film to see who has come out on top..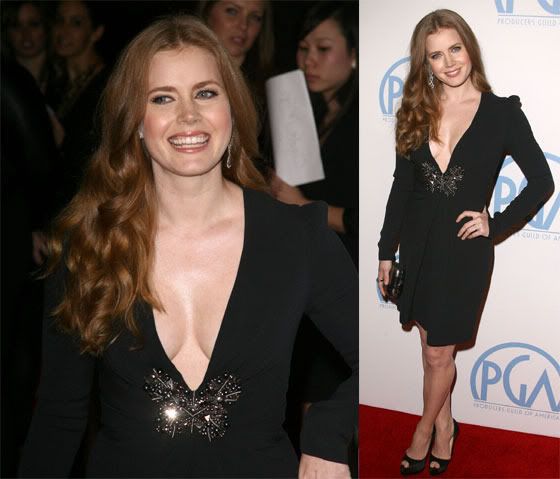 Amy Adams: Adams demonstrated that a plunging neckline can be done with a touch of class in the black Andrew Gn number she wore at the Producer's Guild Awards.
January Jones: It's as if January wanted to rip every inch of Betty Draper's pinafores from her body when she waltzed the Golden Globes red carpet in her cutout Versace dress with perfectly pert cleavage that defied gravity of its own volition.
Halle Berry: At age 44, Berry's breasts appear as pert as they did 20 years ago. Sometimes Berry overdoes it in this department, but she showed just the right amount of cleavage at the Golden Globes, which Ambrose says could have been helped along with the right amount of shading down Berry's breast bone.
"Brushing bronze between your breasts contours the area and pops the muscles!" Ambrose tells us.
Comments
More From 98.7 AMP Radio - More Hit Music Every Hour