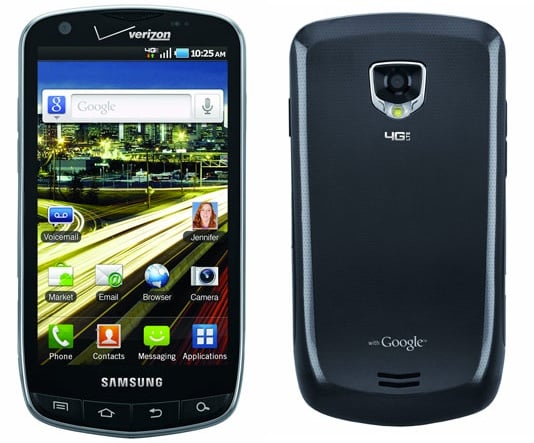 Verizon's just released it's second 4G LTE smartphone, the Samsung DROID Charge. Finally! And for those of you who may be interested but either forgot it's specs or would like to learn the quick and dirty, here you have it:
-4.3-inch Super AMOLED Plus display
-1GHz processor
-512MB of RAM
-32GB microSD card
-8-megapixel camera capable of recording 720p HD video
Additionally, it's data speeds usually level around 20Mbps. And this is even in downtown NYC. It's being dubbed the "phone to beat." You can pick up the DROID Charge in Verizon Wireless stores and online for $299.99 with a new two-year contract. Happy Shopping!