(Kevin Winter/Getty Images)
Nicki Minaj is not one to back down, remember this?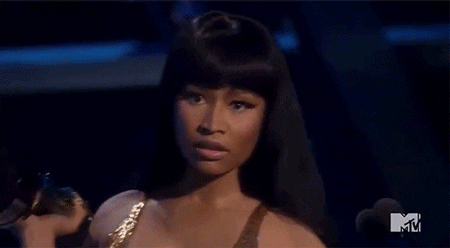 Recently the kween tweeted about a #tbt that was on her mind:
Totally relatable because we've all been there, right? Well Dameka (or someone claiming to be Dameka) was able to relate, and made sure the twitter universe was aware.
She quoted the tweet saying:
Dameka Williams (@DrunkOnCircus): "B**** you proud of that s***? You ruined the party for everyone and i still got the scars on my leg from when you stabbed me with a fork."
Saying the internet went wild would be an understatement. She continued to tweet asking her new followers to stop DM'ing her pictures of forks. #lolwat
But Nicki told everyone to shut the fork up.
Dameka's twitter account has since been suspended and Nicki is still the kween (literally, she has a key to Queens, NY.)
Rat & Puff
Comments
More From 98.7 AMP Radio - More Hit Music Every Hour