16 March 2013 - Culver City, California - Rainn Wilson, Jenna Fischer and John Krasinski. 'The Office' Series Finale Wrap Party held at Unici Casa Gallery. Photo Credit: Tonya Wise/AdMedia/Sipa USA
One of the greatest shows to ever air is in possible talks of a revival season. "The Office" is bing eyed by NBC, but the show's star, Steve Carell, aka Michael Scott, will not be joining. Of course, nothing has been confirmed yet, and NBC's spokesperson has declined to comment.
Jenna Fischer, who played Pam Halpert, was on the podcast "Remote Controlled" in November and was asked about a possible revival, "I don't think it'll ever happen," she said. "I would do it if there was some circumstance where everybody got back together, and could be brought back together in some amazing way, I would say yes. But I'm not sure it's realistic. The characters, they had arcs. They had growth. Jim and Pam left Dunder-Mifflin. Michael left Dunder-Mifflin. And it would be hard to manufacture why all the people were back working together. And I'm not sure the show works if we're all in different locations. … I immediately start thinking, how did Jim and Pam get back from Austin? And Michael's living with Holly now. It would almost have to be a scenario where it's 'the lost tapes of "The Office,"' where you somehow go back in time and there's all of these lost stories where we weirdly look 5 years older."
First, NBC revived "Will & Grace," so is "The Office" next?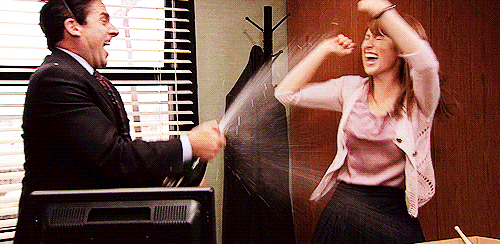 Rat & Puff
Comments
More From 98.7 AMP Radio - More Hit Music Every Hour